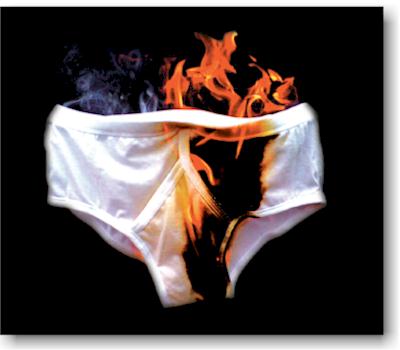 I am launching a new category on this blog: The Hall of Fame.   Anyone I place in the online dating Hall of Fame will be a person who expresses the most extreme traits of an already established archetype.  To protect this man's identity  for the purposes of this article I will simply call him, "The Pretty Boy".
It started out innocently enough.  Tired of my inbox filling up with 22-25 year olds trolling for cougars, and geriatric men who lie about their age, I did a quick match search.  My query was simple, men who live in New York City ages 32-47.  After scrolling through dozens of profiles I ended up emailing exactly two men.  One was an extremely attractive man, almost too pretty for my taste.  Most of his photos were professionally done, and he had one shot of himself holding a guitar in front of a large crowd of what looked like several thousand people.  The caption read "I was a rock star…about 10 years ago"
This photo was the first red flag. I questioned why he would put something like that on his profile.  I also wondered if this man might be promiscuous; as the lifestyle of most professional musicians isn't exactly one of steadfast fidelity.  My roommate looked at his photos and said immediately.
"He is probably gay, he is way too pretty to be straight"
I disagreed as I have met many pretty straight men.  I was more concerned with, "How could a man this good-looking really have much of a problem getting a date, especially if he was a rock star at some point in his life?"
I have come across many extremely attractive people on dating websites.  However this man was model good-looking.  He was gorgeous, and that is rare on dating sites.  I wasn't really interested as I am really attracted to bookish nerdy guys or artistic types; but, his profile was so over the top I felt compelled to contact him.
I sent him a brief one sentence asking him for a "drink or something", to which Pretty Boy responded.
"When you said 'or something' did you mean sky diving?  Or a book reading? Something a bit more exciting?"
I found his response rather annoying.  Here I was a total stranger sticking my neck out to ask him out and he is scolding me for not being bold enough in my request.  So I responded…
"No actually I meant just coffee.  I would hate to ruin an experience like sky diving with a total stranger, not to mention it is rather expensive.  If we went to a book reading we wouldn't get a chance to talk much and well…you are a total stranger so it is better to actually get to know you"
And then the first shoe dropped and I get this response.
"Well I would love to meet for coffee but I actually live in Los Angeles but I will be moving to New York soon…so that is why I have New York on my profile.  I will be in town on Dec. 10th if you want to hang."
I wish I could say this is the first time I found an inaccurate profile, but unfortunately a lot of guys lie about living in New York.  I guess we New York gals have a bit of a reputation for being fabulous.  I have no idea.  I should have just walked away; but, for reasons I don't understand, I shot back
"Hey man if you live in LA you should say you live in LA.  And if you are moving here soon, maybe you should focus on moving here before you try to date anyone.  If that is what you are looking for, I am not sure.  Anyway good luck to you, New York is a really difficult city to date in.  I wrote an article about it, trust me it is hell."
And because I thought this would be the end of the conversation I sent him a link to my #1 hit as it were, "Dating After Divorce in a City of Sluts."  I have no idea why I did this.  I had never done it before.  I guess I meant it as a nice parting gesture.  I was just trying to give him my perspective on dating in this city. I just forgot how opinionated and worked up people got about that article.
About twenty minutes later I get this long rambling response written mostly in text speech with the letter "u" substituting for the word "you" and some of the worst grammar and spelling I have ever seen in my life.  I would have just ignored it but his tone set me off.  The line that pushed me over the edge "I disagree with the very notion of writing about it in the first place."
Plenty of people disagree with me, and I don't mind a healthy debate.  However telling me I shouldn't write about any subject was incredibly disrespectful and insulting.  It was also incredibly difficult to respect his opinion since he couldn't write in complete sentences, spell simple words or even make his opinions clear.  My writing is not perfect, but his writing was simply abominable.
I will paraphrase as our correspondence got somewhat heated and long-winded.  My first tactic was to  defend my article.
"Look you may not agree with me, but I have every right to write about whatever I want.  This is my personal experience so you may disagree with my point of view, but I wrote it from the heart.  I got hundreds of new followers on twitter, it was shared thousands of times on the internet, and I even did interviews based on the article.  So you may not agree with me but a lot of people did.  I am not bashing men as this is a universal problem.   As I stated in the article: women, men and people of every sexual orientation and gender identification deal with this predicament"
His next response is when things really got weird.  As he took my attempt at defending my piece as me bragging about my accomplishments.  His response was to try to out-brag me…again paraphrasing for length.
"Look I have sold millions of records, I have been on TV, was voted one of the most beautiful people in the world and I have been married for 15 years I am just on a hiatus and I have four children"
Well this is news now isn't it?  He hadn't indicated on his profile that he was MARRIED, nor that he had FOUR CHILDREN!  I was floored, and kept reading. He may have not realized the verb tenses he used but the words "have been married for 15 years" implied he is still married.  Also the use of the word "hiatus" made me feel he was not even legally separated much less divorced. He went on,
"And because of all of this, I have had a lot of experience with women…all over the world"
And I started doing the math in my head.  So if he is 38 and married for 15 years, and is probably still married…if he was screwing a bunch of women 10 years ago when he was in a band, then he was cheating on his wife.  Wow, this man was a catch.
"And so what about your article who cares?  I also know I am attractive.  Why?  Because thousands of people have told me so.  Including millions of readers in a certain popular magazine that called me one of the most beautiful people in the world."
At this point I started cackling.  Yes this man was attractive, but obviously he had put a lot of his self-worth into what he looked like as I had not brought up his physical appearance.  I realized he misunderstood my defense of my article.  I wasn't actually trying to brag, just point out that yes my piece was controversial but plenty of people loved it.  Now it seemed he was hoping that I would rue the day that I had snubbed him.  After all he was one of America's Most Beautiful people, a fact he mentioned twice in his rant. If he only knew how many other pompous beautiful men I have turned down over the years.  I finally ended this madness and wrote.
"Well if you are so famous and attractive, then why have you resorted to online dating to try to meet women?"
And then I blocked him from contacting me.  I was kind of insulting myself  and everyone else on dating website when I wrote that.  I didn't mean to diss everyone on a dating website as plenty of people find love online.  I just thought it was funny that this man who kept bragging about how he was so beautiful, had appeared on television and sold millions of records was trying to find a date on a free dating website.
I WILL NOT reveal this man's identity on this blog but after a fairly quick google search I found out he had what looked like one big hit and a couple minor hits about a decade ago.  I didn't recognize him or his musical partner, nor had I ever heard any of their music.  It was bland light pop and I am sure they had a loyal following for a brief time.
I have been on and off OKCupid now for over two years and I have never found a profile that proved to be so blatantly fraudulent.  He had no mention of children, still being married or living in a totally different city.  He tried to defend his actions by saying he was only looking for "friends and activity partners".  That was the only honest thing he had written, but  I can't imagine his wife would be overjoyed if she found his profile.  This was the ultimate liar, and from the looks of his ranting a fairly insecure liar.  Perhaps he should try to find some groupies who might still be starstruck.  He will learn soon enough, most New York women won't give a damn that a popular magazine called him a beautiful person.  If he wants casual sexual encounters he will have no problem getting them, he just shouldn't pretend he would rather go skydiving instead.  Had he been honest from the start, he would have saved us both a lot of trouble.
Related articles
Please follow and like us: