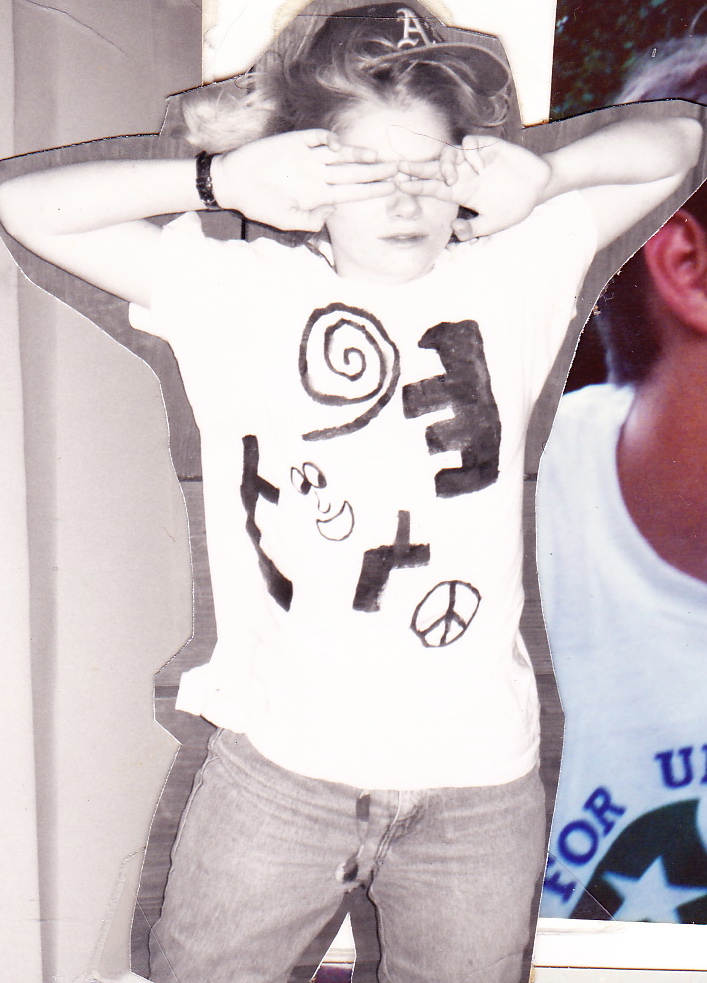 On the day after Christmas, I sat in the airport and tried to keep myself occupied before my flight.  I was trying to play the NYTimes Crosswords app on my phone, but I just couldn't focus.  My carry-on had a couple of books I knew I had to read, and a frivolous magazine.  Nothing sparked my interest.  The TV screens suspended from the ceiling were broadcasting CNN and it was some inane story about the economy.  No matter how hard I tried, I could only think of one thing – her face.  It was the face of a woman who was far too young to die.
On Christmas day a year earlier my cousin dropped dead of a massive heart attack.   She was in her late forties, unmarried, and was only in town for the holiday.  Multiple underlying medical conditions contributed to her unexpected death, but it was still a huge shock to everyone that she was gone.  Two days after Christmas her funeral was hastily arranged to allow as many relatives from out-of-town to pay our respects.  She was twice divorced with no children, but had three beloved cats.  On that side of the family I have 16 cousins, and she was the first of our generation to die.
Divorced and childless myself, I couldn't help but think of my face in that casket.  Would I suffer a similar fate?  I also felt horrible that I didn't get a chance to see her one last time and I worried for my aunt.  My Aunt was the oldest five and had already buried her husband and daughter-in-law.  Sitting alone in the airport on the anniversary of my cousin's death caused me to grieve all over again.  As I sat there staring off into vacant space, tears started to roll down my eyes.  And then I heard him – a booming voice with a thick Southern twang.
"Hey pretty lady, you know you ain't got nothing to cry to be sad about.  Come on and show me a SMILE."  He was an average looking white man in his mid-thirties with messy hair and coveralls pushing a large piece of equipment.
"Why don't you mind your fucking business!  Asshole!" I snapped back, giving him some New York City attitude.
I could tell by the look in his eye and his attitude he didn't care at all about my emotions or what I might be going through.  This was his feeble and pathetic attempt to try to get me to talk or engage with him.  As if a woman couldn't just sit there and have sad thought.  With that one phrase he wasn't actually telling me to cheer up he was negating my feelings.  I was just sitting there completely minding my business.  I wasn't dressed in anything garish or attention seeking.  A black down coat, black jeans and a sweater, minimal makeup and my hair wadded up in Saint Louis cardinals baseball cap.  Why wasn't I allowed one moment of solitude?  Would he had dared to snap out such an order to a man sitting by himself?
I had a completely opposite situation once while riding the subway.  A man I now refer to as rebound #2 had just abruptly broken up with me.  My post-divorce depression was crippling, and I really shouldn't have tried to date anyone.  I had just started treatment and was on medication but I was nowhere near recovery.  So that day on the Q train I just couldn't hold it in anymore and had a total meltdown.  As I sat there sobbing, a woman sitting across from me simply said,
"Are you OK?"
She was tall, well dressed, close to my age, with dark skin and beautiful long braids.  I was so taken aback by her reaction.  I hadn't even realized I was crying like that in public.  My depression had completely taken over me, and here was this total stranger expressing real empathy. At first I tried to get it together and said,
"I'm fine."
She looked and me and responded,
"You don't look fine.  It's OK.  We've all been there."
Then it all came spilling out,
"I just got a divorce, and I can't date anyone.  No one wants me.  No one will ever want me. I'm damaged goods."
The woman came over and sat next to me.  She told me about her own traumatic breakup, and how she had recently met a great guy and had renewed hope in life.  I realized quickly, she didn't want anything from me, she didn't ask for my card or information and she didn't give me hers.  She put her arm around me and told me it was going to be OK and I wiped my tears and we just shared about 10 minutes of a real human connection.  I got off the train and waved goodbye.  It was one of the nicest moments I've ever had with a stranger.  She didn't negate my pain, she acknowledged it.  We all have suffering sometimes and just hearing another person say,
"I've hurt too.  I'm sorry you're in pain."
It was enough to stop the spiral if for only a second.  Having a stranger scream, "Stop crying you don't have any problems" is the exact opposite.  We all fall down.  We all go through rough times and we should mourn and give ourselves time to grieve.
When I recently found out that a friend of mine died suddenly at the age of 45 I was on a sidewalk in Union Square.  I literally fell down and had to brace myself on a fence to keep myself from completely collapsing.  As I struggled to make it to the train, get home and keep myself together all I could think of was…please don't say anything to me…please leave me alone….I just want to get home.  Luckily for me that day, I was given peace.  I worry I might have physically assaulted a man who shouted "Smile honey you don't have anything to cry about" Luckily no one was that rude or stupid.  Sadness is a perfectly healthy emotion and sometimes it doesn't come in nice and neat ways.  We will find ourselves breaking down in public.
Making the decision to approach a total stranger in distress is a tricky one.  It's sort of like going up to a wounded animal.  Will they try to attack back?  Will they go into shock?  Will we make things worse?  As I've said multiple times on this blog, the best thing anyone can do for another person in crisis is simply listen.  Don't tell them what to do, don't try to fix their problems just hear them out.  But whatever you do, don't scream "Smile."
My website www.julietjeske.com
Follow me on Twitter https://twitter.com/JulietJeske
Add me on Facebook Juliet Jeske Facebook Fan Page
I don't have a tip jar on this blog because I think they're tacky.  If you want to support julietjeskeblog.com please watch the following short video.  A portion of the ad revenue goes to help me with the costs associated with running the blog.  I have no control over the content of the advertising.  Thanks so much for reading.
Related Articles:
Please follow and like us: