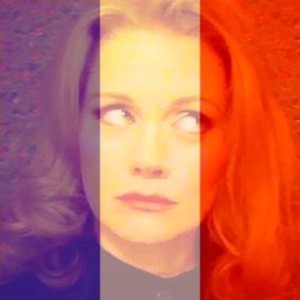 If someone were to say to a group, "I just found out my dad died." most people would have enough decency to at least offer a condolence, such as "I'm sorry for your loss." On the internet things are different. A person might say, "I just found out my dad died." and someone could respond with "You father was a privileged white male, who lived in the richest country on the planet, and died with some wealth intact. He was given the best medical care and lived well beyond his life expectancy. Why aren't you concerned about the many children who die in Africa every day of diseases like malaria. Where's your grief for them?"
I'm using an extreme example as only a sadistic sociopath would use language like that towards a someone going through a personal loss. The scenario I just used is highly unlikely to happen. We all realize a personal loss is tragic regardless of other circumstances. Losing your father is traumatic for anyone.
Social media is a strange beast. It tends to reduce everyone to sound bites, encourage profound self-righteousness, and funnel thoughts and ideas into purist ideologies. One side claims moral superiority over another and there is little compromise. Whatever traumatic event or grave offense reported and shared on Facebook, a counter argument forms immediately to dissuade the outrage.
The recent terrorist attacks in Paris are a great example of this phenomena. As soon as the news broke and people expressed grief for what happened, many countered with,
"You only care about Paris while you ignore Beirut."
I didn't see any of these people post a single syllable about Beirut on the day the terrorist attacks occurred. Where were their voices of outrage in the immediate aftermath? Why did they only comment in relation to another tragedy?
The harsh reality is that very few Americans knew what had happened in Beirut because it wasn't a top story in the news. despite our 24/7 news cycle. Paris and Beirut are very different cities. Lebanese citizens, in the form of Hezbollah, have openly engaged in warfare inside Syria in support of the Al-Assad regime. These fighters are not sanctioned by the Lebanese government, in fact they've tried to stop them. Regardless there are Lebanese boots on the ground directly battling Isis. Beirut, unlike Paris has seen far more terrorist violence and political unrest. There is so much bloodshed in Lebanon that the topic has been given its own Wikipedia entry titled – List of attacks in Lebanon. For the year 2014 there were 16 incidents. In 2015, so far there have been seven. Unlike France, Lebanon is surrounded by warfare and instability on most of its borders. So although the loss of life is just as tragic, a terrorist attack in Beirut is not uncommon. The press is not going to fixate on something that happens quite often, rather than on something rare and unexpected.
Western media is in large part owned by a handful of conglomerates, sponsored by multi-national corporations, and driven by ratings. Our news sources, once bastions of serious journalism, have morphed into entertainment machines. Sensational news gets more viewers, so much of what we see is sensational. Political unrest and tragedies are often ignored in poorer countries, unless the US has a vested interest in them. Given our selective press coverage it wasn't surprising few knew about the equally horrifying attacks in Lebanon. Far fewer were aware of an attack earlier this year in Kenya with an equally high body count. I admit I knew of neither, and I'm a bit of a news junkie.
People who speak out about these inequities in our media are right to do so. I would whole heartedly agree with them that news of Paris is obsessively covered, while other bombings barely register. The 24/7 cable news cycle tends to simply repeat the same stories morning, noon and night. So instead of a comprehensive look at world events we get overly detailed coverage of the same story ad nauseam. Not to mention the amount of frivolous news stories about missing blonde women, murderous mothers and vapid celebrities.
Some critics of the public's response towards Paris have gone too far. To quote one article:
"But I refuse — despite my partial French heritage — to cloak myself in nationalism of any stripe or star, particularly not now. Because, besides victims in Paris, an incomprehensibly astronomic number of people have been grieving loss of the highest order for some time — in places whose names roll off our tongues as if it's accepted that violence simply happens there — and a majority likely couldn't guess the colors on these victims' flags."
The same author went on to advocate for every victim of every global conflict including the war in Syria, Afghanistan, the continual unrest in Iraq and the entire country of Yemen. She got a bit off point and ranted about sex slaves in Malaysia, poorly paid workers in Mexico and China but oddly left out the entire country of North Korea. Of course she's correct as there is suffering, inequity, and warfare all over the planet. Some of it is a direct cause of the actions of wealthier nations while other suffering is completely homegrown. There are child brides in India being burned to death by their in-laws, women and girls mutilated from female circumcision, public beheadings in Saudi Arabia, honor killings in Afghanistan, and women and girls dying due to overly restrictive anti-abortion laws in El Salvador. If we wanted to, we could fill our heads with absolutely soul-crushing images of human misery from around the world. The author if this specific piece of course didn't offer a single solution to any of the injustices she ranted about, and I'm not sure what I, or any American can do about the actions of foreign governments. We can hold our politicians accountable for US military and trade policies. but we've got little power to affect certain laws or customs in other countries. The civil war in Syria is a multifaceted disaster with at least four factions battling each other, while foreign countries including Russia fuel the whole mess.
In contrast to that author's strident diatribe, I read a simple message from a friend on Facebook.
"Please let me know you are safe. I am with you in spirit. I love you all so much. The news from Paris is breaking my heart"
It was followed by a long list of names, both friends and relatives she was desperate to find. The specificity of her message broke my heart. Does it hurt any less when a person loses a loved one in a wealthy country than it does when a person loses on in a poor one? Isn't it human nature to mourn those closest to us more than we would a distant stranger? Wouldn't anyone feel a greater connection towards a place where they had lived or is similar to their own home? Wouldn't a Kenyan react more strongly to a story about a neighboring African country, than they might about Paris? Could any of us really handle the grief if we focused on all of the death, injustice and inequity, that occurs on this planet on any given day? As a person who lives in New York City I can't help but see my city as the next target. I'll never forget the chaos, loss and despair that lingered here for months after 9-11. Am I not supposed to worry and fear for my friends and neighbors? Of course no one should die in a terrorist attack but Is it politically incorrect to care about my own safety?
It's easy to criticize others for their "misguided solidarity" but it's human nature to see yourself in another person when they are a lot like you. We should all be alarmed that Isis managed to pull off such a well executed and organized attack in a wealthy nation like France, one with a professional police force, an intelligence organization, and a well armed military. If these terrorist could cause so many deaths so easily in a wealthy nation, then countries with less resources are even more vulnerable. We need to unite together to fight this fanatical scourge that has no respect for life. So yes, mourn for Paris, Beirut, Kenya, and the entire Middle East Region. Mourn for all the innocent lives taken by this warped ideology. The mother who has lost her child in Kenya or Beirut will cry just as many tears as the one who just lost hers in Paris. This is a time to unite in our grief, not fight over who is more worthy of it.
Related Articles
My website www.julietjeske.com
Follow me on Twitter https://twitter.com/JulietJeske
Add me on Facebook Juliet Jeske Facebook Fan Page
Please follow and like us: