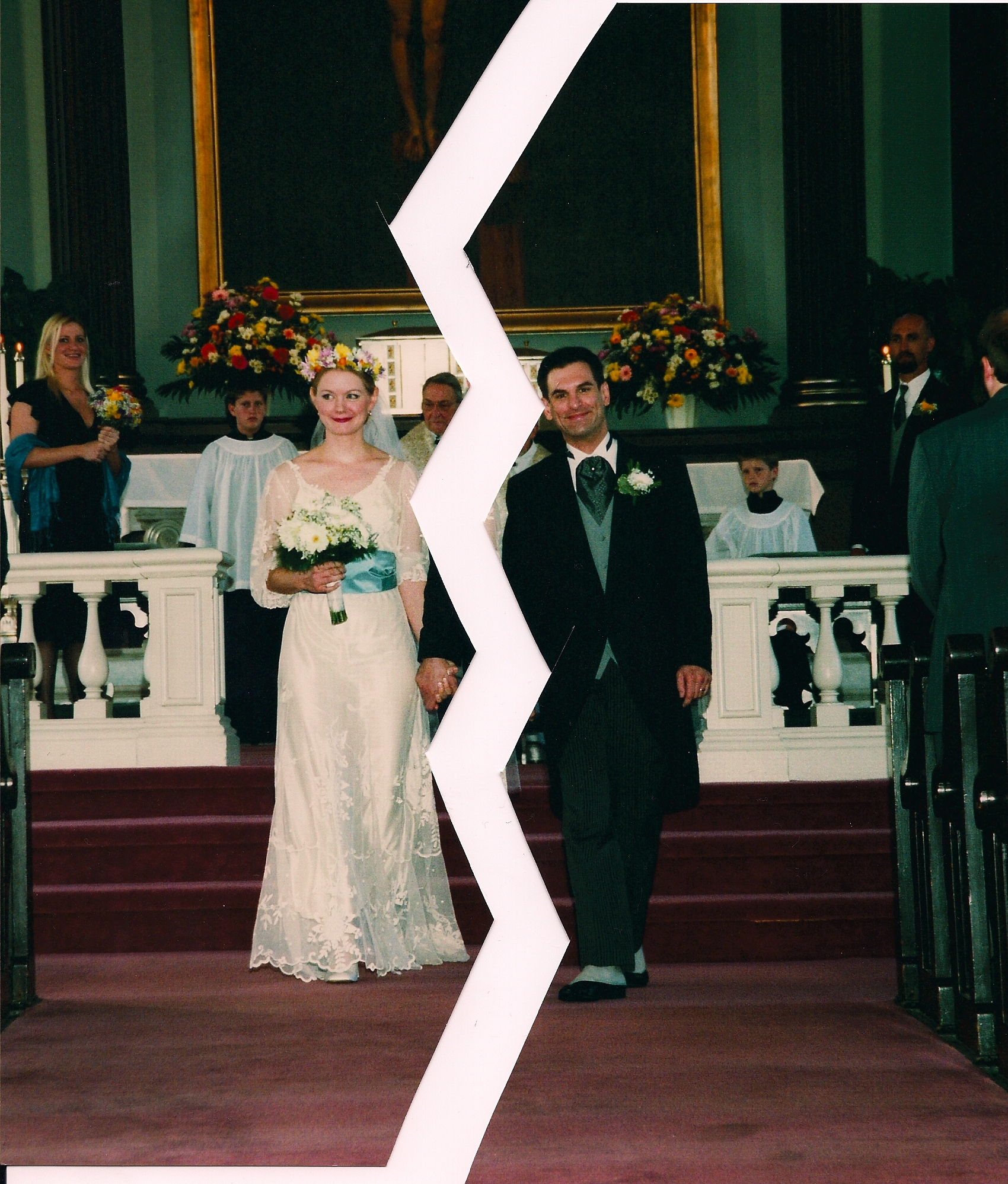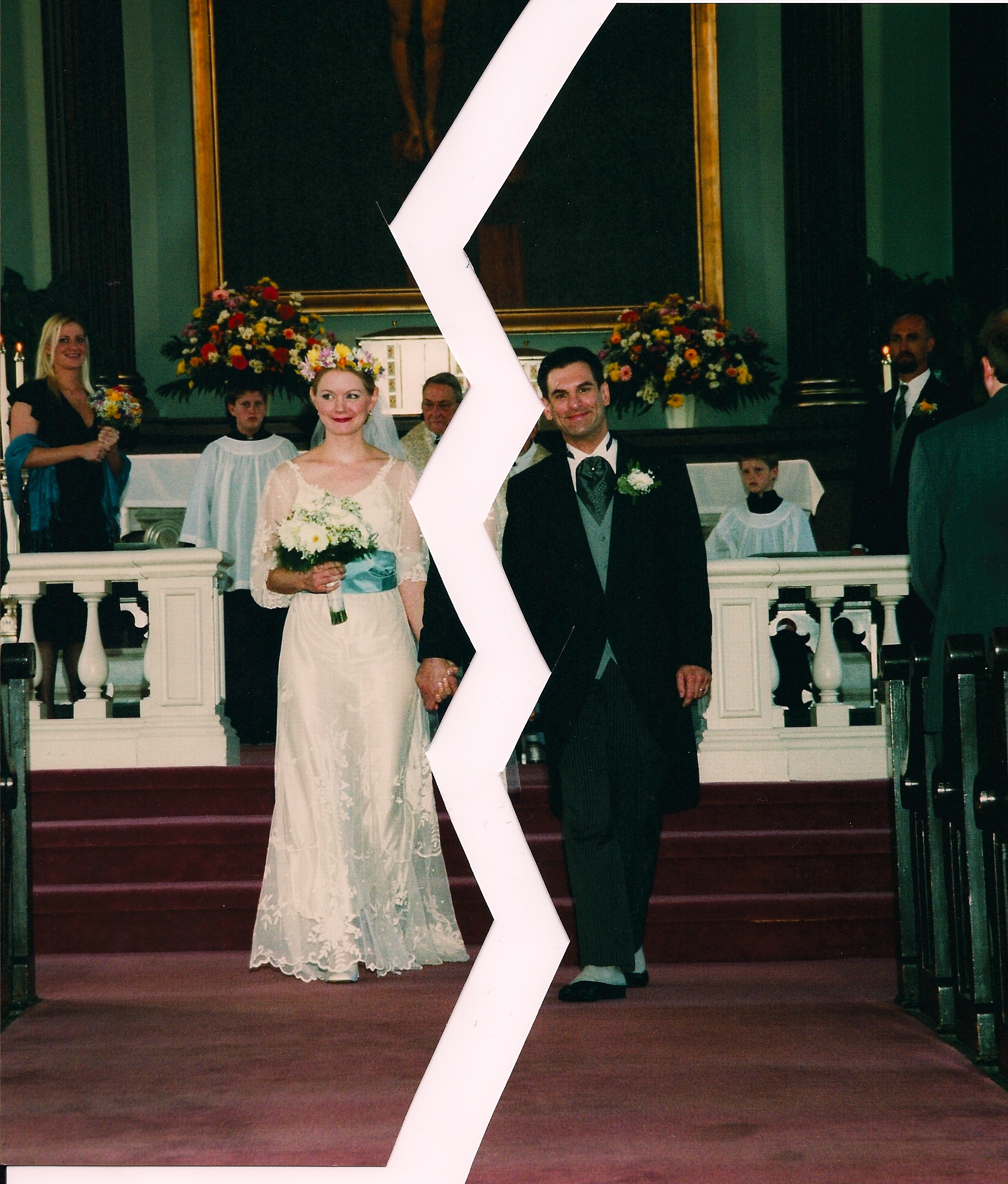 Some people ask why I continue to write about this issue.  It's been four years since I found out the truth about my marriage.  My ex-husband and I have made amends.  Although we didn't go through every detail and every transgression on his part, we have reached a point were we accepted what happened.   He has admitted fault and sought forgiveness, I have accepted my codependency on him and my marriage.  I write about this because I know there are so many others like me out there, and because there is so much misunderstanding about these marriages.
Both partners suffer greatly.  We are left with broken trust, shattered lives and often broken families.  Many of us have great difficulty bonding with a new partner or marrying again.  Some are left to raise children on their own, many are financially ruined.  I have known a few stories where partners have contracted HIV from their spouses, or had to bury a spouse due to AIDS.    Some of us cut off our former spouses and try to rebuild our lives without them.
Our spouses have different repercussions depending on how much responsibility and accountability they take.  Some go even deeper into denial and refuse to accept themselves, and even marry another straight partner hoping to continue to live a lie.  A few partners decide that we caused their homosexuality or their infidelity and get vicious during a divorce.  I've heard absolutely horrific stories of long drawn out battles that are devastating.  Some regress to a more immature time in their lives and abandon their families, cut off all contact, even with their own children, a few completely disappear.  In one extreme case a man faked his own death, only to reemerge 16 years later openly gay.  Some spouses do everything they can to restore some type of relationship, they make amends, they ask for forgiveness, they remain positive parents to their children and do their best to rebuild trust.
In the most tragic cases both straight spouses and our partners have committed both suicide and homicide.  People are capable of doing truly horrible things, regardless of their sexual orientation.   There have been examples from straight spouses and their partners of self-inflicted violence, or violence towards their spouse.
For a lot of us, our situation lies somewhere between the extremes. a few couples even decide to stay together and redefine their marriages, although most of us separate or divorce.  The best resolutions usually occur with open communication and accountability for past transgressions.  Straight Spouse marriages are similar but they run the full spectrum of outcomes.
I still write about this because I know it helps other straight spouses find the help they need.  I still write about this because it could also help people who might be considering marrying someone to try to "fix" their gay tendencies or urges.  I write about this because I really don't want it to keep happening.  I write about this because I'm sick of people making wild assumptions about us or our former spouses.
GLTBQ people should be proud of who they are, and should be able to marry whomever they want in an honest and open way. They should be able to be openly gay, and free to live happy and healthy lives and not try to hide behind a facade.   I do have empathy towards their situation.  But we can't sweep the ugliness under the rug, and no one should get a free pass for abusive, neglectful, deceitful behavior because they were confused about their sexual orientation.  It's not easy being gay, and the coming out process for many is long and difficult, but they should also come to terms with those they have hurt along the way.  The closet doesn't just affect the person living inside of it, but everyone around them.   We all have suffered, but we will end the suffering if we all face the truth.  We cannot continue to live in proverbial closets where the dark sides of mixed orientation marriages are brushed aside or ignored.  The hate and prejudice directed at GLTBQ affects more than just the community itself.  The damage to those individuals and the self-hatred splinters outward affecting their families and loved ones – including Straight Spouses.
An invaluable resource for anyone facing this is the Straight Spouse Support Network.  There you will find access to local support groups in your area, chat rooms full of other straight spouses sharing their stories, literature and books written by and for straight spouses, literature and books written from our spouse's perspectives and support for children affected by these situations.  SSN is literally one stop shopping for advice on just about every aspect of dealing with these revelations.   Author and therapist Bonnie Kaye has a blog for women who were married to gay men.  There are private groups on Facebook, retreats where we physically get together and meet other straight spouses from around the country.  You are not alone.  I might eventually just run out of things to say on the subject, but I will never stop supporting other men and women who find themselves in this most horrible shared experience.
Related articles
Please follow and like us: