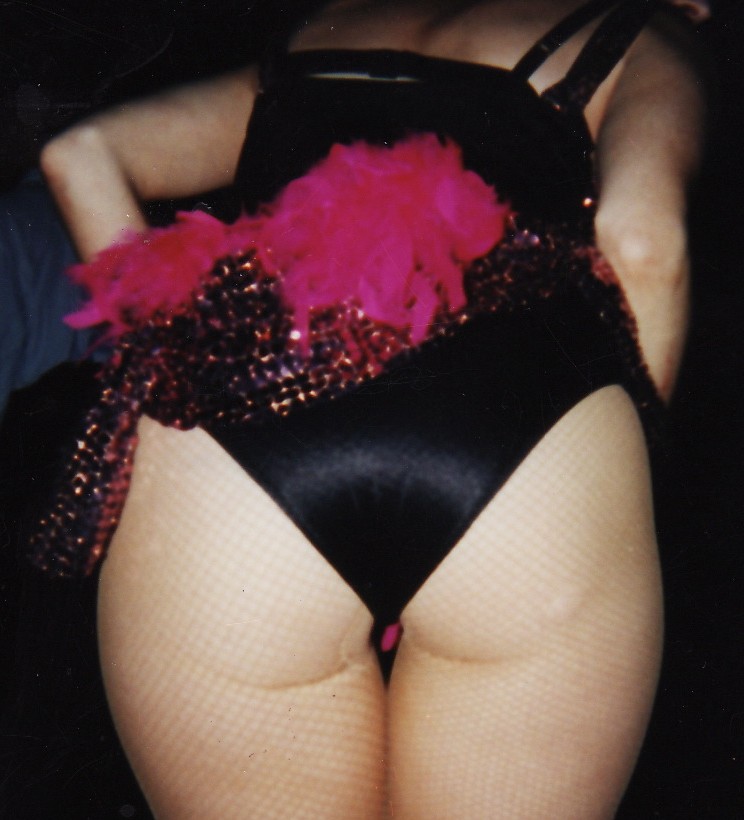 Disclaimer: To protect the identity of the men involved in this article – I am leaving out some specifics about them and these events. I will not disclose anything more about them publicly.  I don't really want to get sued, or have anyone accuse me of slander…I didn't write this to attack anyone – just as a cautionary tale.
Why do so many people deceive others when it comes to dating? I've heard countless stories about men and women who lie about their age, job, marital status, a previous divorce, a live-in partner, even children. People also hide their true intentions. They might act like they are looking for a serious relationship when they are really wanting no-strings attached sex. A man or woman might also pretend they want a casual relationship when he or she is secretly hoping for a committed one. I'm a huge advocate for truth. Honesty will get a person father than secrets and lies. I have two examples in my own personal life that illustrate this perfectly.
The Honest Sinner – An absolutely beautiful man who was over a decade younger than myself and someone I knew casually. When he approached me he was upfront.  He was looking for a casual sexual encounter, no strings, no expectations. Before our hook-up, he even sent me a text with the rules of engagement. It wasn't exactly romantic, but I knew he wouldn't try to coerce me into anything I didn't want to do. I weighed my options, and considered I would take him up on his offer. It wasn't just that I found him incredibly handsome, I also genuinely appreciated his candor. We ended up meeting, more than once, and the sex was great. I didn't care if he was hooking up with anyone else, as I never really saw him as much of boyfriend material due to our age difference. I also knew he didn't have a serious girlfriend so he wasn't cheating on anyone. There was never any pretense. We didn't go on dates, and neither one of us indicated that we wanted more out of the situation. I decided to cut it off when it wasn't working for me anymore, but I actually grew to like him as a person. Sometimes these arrangements can lead to all sorts of misunderstandings and misery but in this example it worked out. His looks were definitely a factor of why I had a casual relationship with him, but his honesty is what sold it. Had he been sleazy or deceptive I wouldn't have gone near him.
The Phony Saint – A moderately good-looking guy who I thought I might want to date seriously. He was closer to my age, had a good job and was extremely well-educated. He overall was a much better match for me on paper, and I was physically attracted to him. We seemed to get along well, but I barely knew him, so I honestly didn't have strong feelings either way.
Things went South on our second date when I made the mistake of going back to his apartment. Within minutes he got extremely physical and I felt uncomfortable. His sexual energy made me feel like some sort of live action porn doll – and I just wanted it to stop. My instincts were correct when right before he actually tried to have sex with me, he called me Gillian instead of Juliet. As soon as I saw the condom, I shut everything down. Then I completely humiliated myself and burst into tears. It honestly was the first time I can remember, since maybe college, when I have had a total meltdown while on a date. I was mad at myself for letting things get this far, and I felt like a total idiot for crying. Deep down I knew something was incredibly inauthentic about him so I asked, "Do you do this all the time? Is this what you do with women?" He looked at me sheepishly and said, "Well yeah. I'm basically a child, I can't have a serious relationship."
This man had a professional job and was in his mid-thirties. He had also asked me out on a date, he wasn't upfront about wanting just a hook-up. Unlike the Honest Sinner who kept all his correspondence sexual and to the point, The Phony Saint laid it on thick with multiple emails and texts as if he had some real interest in me. He even claimed to have looked me up online. When I point-blank asked him, "Which videos did you watch of me?" he responded, "Um, two. One of you getting interviewed on television and another one – I don't remember."  Now I don't know how he couldn't recall a short video he claimed to have watched just the day before, but I really didn't care.  I knew he really didn't really give a damn about me when he called me by the wrong name, and treated me like some sort of masturbation toy.
For the next extremely awkward hour, or so I apologized for crying while he begged me for various sex acts.  Even at the time I was unsure why I didn't just walk out.  I got repeated inquiries from him to "jizz on my ass, stomach or tits". He actually used the term "jizz" and seemed shocked that I had no interest. I might have honored his requests if I actually liked him, or if we had sex, but at that point it was just pathetic. I was just in shock that things had gone so badly so quickly and I wasn't really sure what to do.  During all of this he danced around the room naked while speaking to me in a sing-song jokey way. I guess he was trying to cheer me up, but it just made him lose any remaining dignity. He then offered me leftover take out from his fridge.  When I say leftover takeout, I mean takeout that was at least a day old if not older.  I told him I didn't want his "used food" and I refused to drink anything.   Any spark of sexual attraction I had towards him vanished, but I also calmed down and realized I was in no danger.  Things got even stranger when I realized he seemed to enjoy being chewed out by me. The Phony Saint just became a test subject to me of sorts. Thankfully I was completely sober, but my sobriety just meant I would remember every horrible detail of what was now, the worst date of my life.
So which man got what he wanted? The Honest Sinner got free sex from a consensual enthusiastic partner. The Phony Saint experienced an extremely embarrassing and sexually humiliating evening. If I could scrape that night from my brain I would, and yes it will make great material for my stand-up, but I have SO MUCH material already. HA!!!!!! I would have much rather had a lovely evening than another horror story to share onstage. Had he been honest from the beginning, I probably would have turned him down for sex as I get offers for that from total strangers all the time. The Honest Sinner was someone I knew already and that factored into my decision to hook-up with him. But even though I would have turned down the The Phony Saint, plenty of other women would have taken him up on the offer. He was good-looking, had a nice build, a great job and his own apartment – he had plenty of qualities that would get him laid in New York City.
The moral of this story: When in doubt, just tell the truth – everyone will be much happier for it, and no one will end up dancing around the room naked begging a women to let him – jizz on her butt.  Also, never call a woman by the wrong name when you're trying to seduce her – it's just bad form.
Related Stories
If you want to support me and this blog, please watch the following short video. These ads help me defer some costs I have associated with keeping julietjeskeblog.com running. I have no control over the content of the advertising. Thank you so much for reading.
Please follow and like us: