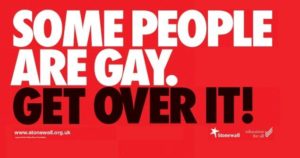 When I learned that the shooter in the Orlando massacre showed signs of being a latent or closeted homosexual my heart dropped in my chest.  It somehow hurt even more to know that part of what drove him to murder 49 innocent people was his own deep-seated self-hatred. I do not pity the shooter.  I pity a culture that reinforces the notion that being gay is a shortcoming, weakness, defect, perversion or a sin.  I pity his hateful father who admonished homosexuality days after the massacre.  The same man who used to insult his son by calling him gay and taught him to hate himself.   I pity him because he's a pathetic excuse for a human being who will only be remembered for raising someone capable of such a horrific act.  My deepest sympathies go to the friends and families of the fallen, and every LGTB person who will feel less safe as a result of such an attack.
Despite the outpouring of support from people all over the country, I knew there would be a backlash.  It wasn't enough that worst shooting in US history targeted the LGTB community, the critics of homosexuality had to get their digs in before the bodies were cold..  The first blow came in the form of a tweet by Dan Patrick the fiercely anti-LGTB Lt. Governor of Texas just two hours after the shooting.
Do not be deceived, God will not be mocked.  A man reaps what he sows.
He claimed the bible verse was randomly selected beforehand but he also posted it on his Facebook account three hours later even after numerous complaints on his twitter feed.
Then there was the video of a fringe Baptist Pastor Roger Jimenez
'What if you asked me, "Hey, are you sad that 50 pedophiles were killed today?" Um, no, I think that's great,' he told his followers, some of whom laughed. 'I think that helps society. I think Orlando, Florida, is a little safer tonight. The tragedy is that more of them didn't die. I'm kind of upset that he didn't finish the job
Twitter was ablaze with homophobic rants and rhetoric.  ThoughtCatalog compiled a list of the worst.
One simply stated
At least it was gays this time and not innocent people
The blood of the victims was probably still fresh on the ground when these comments were made.  I get worked up about this topic because my life has been negatively affected by homophobia.  My ex-husband was a self-loathing closeted gay man who thought he could change himself.  I was unaware of his struggle with his sexual orientation and became collateral damage in his war with himself.   Instead of living his life authentically and honestly, he lived a miserable existence in hiding.  If he felt he could have lived his life happily and fulfilled as a gay man,  we both would have been much better off.  There are millions of other straight spouses like myself, and children who have been through the emotionally wrenching experience of a mixed orientation marriage. The hatred of LGTB people extends much further out than just the LGTB community.  It hurts their families, friends, and our culture as a whole.  Although LGTB men and women have made great strides in recent years, incidents like the massacre in Orlando prove we have a long way to go before true acceptance is possible.
I am not sure if I'll reach anyone in my intended audience with this article, but I'm just so sick of the hate.  No one wins when LGTB men and women are shamed, labeled as sinners or treated like second-hand citizens. Homophobes use all sorts of reasoning to justify their hate, so I've compiled the most common ones here and intend to challenge all of them.
Homosexulaity and sin – Everyone has a right to their own religious views, but we live in a country with a multitude of faiths and belief systems..  I won't break down every religion, religious text or reasoning for the condemnations of homosexuality.  That wouldn't just be a blog article, it could fill several volumes.  In a secular nation, one person's religion does not trump another person's civil rights.   I don't know how love can be sinful, and I know many loving LGTB couples.  Many of them are also devoted parents.  I'm agnostic myself, but it's hard to imagine how any loving God would be against a healthy, happy, loving relationships between two consenting adults.
Gay people cannot be changed or converted through therapy.  – I could write several hundred pages on this, but instead I'll just provide this handy link and quote about the widely derided conversion therapy.
To quote the Southern Poverty Law Center 
Conversion therapy – sometimes known as reparative or "sexual reorientation" therapy – is a dangerous practice based on the premise that people can change their sexual orientation, literally "converting" from gay to straight. Conversion therapy has been discredited or highly criticized by virtually all major American medical, psychiatric, psychological and professional counseling organizations.

People who have undergone conversion therapy have reported increased anxiety, depression, and in some cases, suicidal ideation.
Being gay is not a sickness or a mental illness – The medical community hasn't believed that since 1973.  To quote psychiatrytoday.com 
In 1973 the American Psychiatric Association's Board of Trustees removed homosexuality from its official diagnostic manual, The Diagnostic and Statistical Manual of Mental Disorders, Second Edition (DSM II). The action was taken following a review of the scientific literature and consultation with experts in the field. The experts found that homosexuality does not meet the criteria to be considered a mental illness.
Openly gay people are not a sign of the collapse of society  – LGTB men and women have been around since the dawn of humanity and have always been a part of the spectrum of human sexuality.  LGTB people have existed even in places where the punishment for homosexual behavior was death.   In some Native American tribes homosexuality and gender fluidity was not only tolerated, it was revered.   To quote http://www.dancingtoeaglespiritsociety.org/
It is told that women engaged in tribal warfare and married other women, as there were men who married other men. These individuals were looked upon as a third and fourth gender in many cases and in almost all cultures they were honoured and revered. Two-spirit people were often the visionaries, the healers, the medicine people, the nannies of orphans, the caregivers They were respected as fundamental components of our ancient culture and societies
Homosexuality is not unnatural. –  A common argument is that since homosexual sex does not lead to procreation then it must be against the laws of nature.  Homosexuality is also expressed in over 450 different animal species on this planet.  Obviously humans aren't the only species that has non-reproductive sex.
HIV is not a plague sent to wipe out gay men  – Sexually transmitted diseases are not limited to the LGTB community. Although HIV rates are higher among gay men than the general population, anyone under the right circumstances can contract HIV.  HIV is also not the killer it once was, as most patients live long lives if they get early treatment.   Daily medications like PreP also can prevent the spread of the virus.   It's also not the only potentially lethal STD. From the 15th century until the discovery of antibiotics Syphilis infections ravaged Europe.  Even today if left untreated Syphilis can cause disfigurement, brain damage, and eventually death.  HIV isn't a plague to wipe out any specific group, it is simply another nasty sexually transmitted pathogen.
Gay men are pedophiles who abuse children and turn them gay –  Every time I hear this one I slightly lose my mind, so I'm going to write this in all caps!  THIS MYTH HAS BEEN WIDELY DISCREDITED MULTIPLE TIMES!  IN STUDY AFTER STUDY OVER THE COURSE OF DECADES RESEARCH DOES NOT LINK HOMOSEXAULITY TO PEDOPHILA!!!!!  To quote the Southern Poverty Law Center 
According to the American Psychological Association, children are not more likely to be molested by LGBT parents or their LGBT friends or acquaintances. Gregory Herek, a professor at the University of California, Davis, who is one of the nation's leading researchers on prejudice against sexual minorities, reviewed a series of studies and found no evidence that gay men molest children at higher rates than heterosexual men.

The Child Molestation Research & Prevention Institute notes that 90% of child molesters target children in their network of family and friends, and the majority are men married to women. Most child molesters, therefore, are not gay people lingering outside schools waiting to snatch children from the playground, as much religious-right rhetoric suggests.
When children see a same-sex couple holding hands, kissing or locked in a loving embrace it won't scar them or cause them to turn gay.  – If two adults are showing affection in a fairly conservative way – holding hands, walking arm in arm and kissing – it's not going to harm anyone else around them.  A child is not going to suddenly think they are gay after observing two gay adults.  Sexual orientation is deeply rooted into a person's psyche.  If you were to ask most LGTB people when they knew they were gay they would answer it's something they've always known.  No event flipped the switch in their heads from straight to gay.  If anything young adults who come out sooner as LGTB are less likely to get married to a straight partner.  They are less likely to live a confused and tortured existence.   If a child who will ultimately grow up to be gay sees a loving same-sex couple together, they are more likely to grow up without self-hatred.
There is no "gay agenda" – I can't even humor this one.  The only "agenda" LGTB people have is to live like anyone else.  They aren't out to recruit the rest of the world or change anyone else's sexual orientation.
Homophobia claims many victims –  LGTB youth are more than twice as likely to try to commit suicide than their straight peers. Studies have shown that 15 to 43 percent of LGTB people as well as 90 percent of transgender men and women have faced some sort of harassment or discrimination in the workforce.  In 28 states it's still perfectly legal to fire someone because of their sexual orientation.  Even in 2016 children are still rejected by their families for coming out.
LGTB men and women are not going to go back into hiding.  No amount of hateful rhetoric, bullets or bombs that will stop anyone from being gay.  We need to come out of the dark ages and accept people for who they are.  I want to grab the father of the shooter and every other homophobe by both shoulders, look them dead in the eyes and scream
The real sickness in our culture is not homosexuals but the hatred and bigotry expressed towards them!
All the hate in the world can't stop love, and sexual orientation is much more than just sex.  LGTB men and women love their partners with the same intensity and devotion as any straight person would.   Some people are gay, and the haters should just get used to it.
My website www.julietjeske.com
Follow me on Twitter https://twitter.com/JulietJeske
Add me on Facebook Juliet Jeske Facebook Fan Page
Please follow and like us: